#026

TITLE
sound design

PUBLISHED ON
18/04/2021

DESCRIPTION

We asked our friends Jürgen Branz , Jochen Mader / Zenthing and John Black / cypher to try a different approach to create sound design. We wanted to split a track into 3 layers and each sound artist does one and send it over to the next one. Sounds good, doesn't work - yet. For this exploration Jürgen did the first draft and Jochen took it from there and finished it. Next time John will take the lead and we'll mix up the teams. Nevertheless it was a great learning. Especially talking about sound in general and being able to describe it as good as we talk about visuals. For us sound is the other half you need to make a good visual piece perfect.

1.DRAFT
2.SFX
3. MUSIC layer
4. FINAL mix
---
#025

TITLE
vertex rnd

PUBLISHED ON
07/04/2021

DESCRIPTION

The goal was to use a procedural animation that drives a reaction in the color output. We were using change range to add a secondary motion, to create a more complex behavior.

---
#024

TITLE
Animation Test

PUBLISHED ON
24/03/2021

DESCRIPTION
Some Animation RND. The materials are also progressing.


---
#023

TITLE
Blocks, Blocks, Blocks

PUBLISHED ON
22/03/2021

DESCRIPTION
The setup for our first stage is really progressing.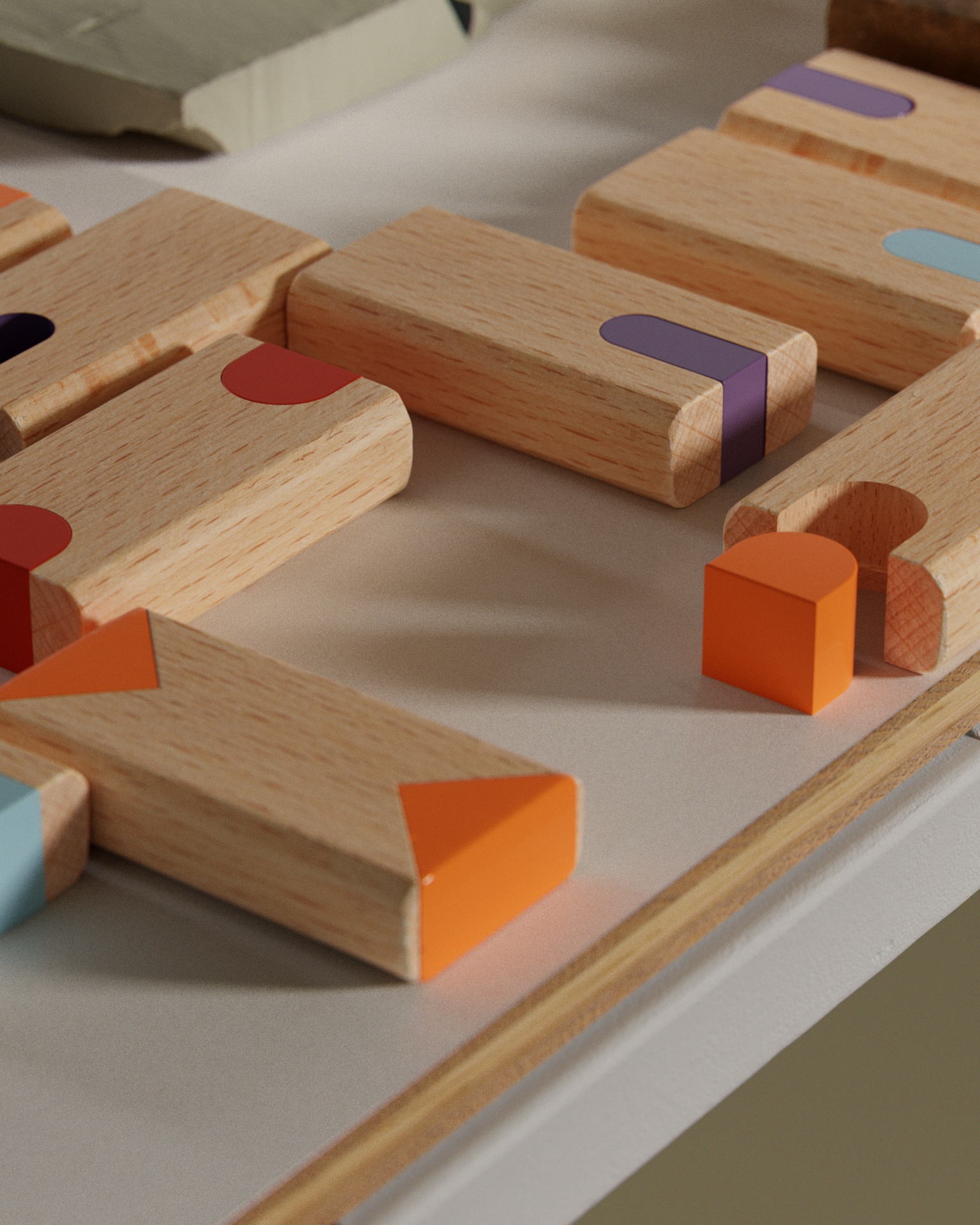 ---
#022

TITLE
Vincent & Vitaly

PUBLISHED ON
21/03/2021

DESCRIPTION
Finally the weather was good enough to take some pictures outside. We are super happy about our VVAND brand shirts. Go team!

---
#021

TITLE
Progress

PUBLISHED ON
21/03/2021

The website is as good as done and we did take our portrait images today.
---
#020

TITLE
Reunion

PUBLISHED ON
20/03/2021


DESCRIPTION
After Vincent has a transportable PC, we finally had the chance to work in the same space, especially after such a long time being seperated because of Covid. Just jamming together, listening to the some nice tunes and being productive. So good.
---
#019

TITLE
Let it glow

PUBLISHED ON
17/03/2021


DESCRIPTION
Our stage design for the bricks works quite well. Meanwhile Vincent is testing out some different light and glow setup. We were thinking to add a on/off effect with invisible textures.


---
#018

TITLE
Substance Painter


PUBLISHED ON
16/03/2021


DESCRIPTION
We are refining out woodblock by addind different amount of cuts. The objects later on can perfectly be combined.


---
#017

TITLE
Concepts and stage design

PUBLISHED ON
15/03/2021


DESCRIPTION
Our idea was to make it quite stuffy, light, combine elements from the outside with living room elements.Old and trendy in the same time.
---
#016

TITLE
Cutting wood


PUBLISHED ON
14/03/2021


DESCRIPTION
We were playing with different material setups, like the substance material library, some procedural textures, but also alpha masks and smart materials. There are definitely some limitations for details, especially in close ups. Though Redshift displacement helps a lot to merge different image qualities.

---
#015

TITLE
XParticle tests


PUBLISHED ON
20/02/2021


DESCRIPTION
Doesn't look like much but my Pc went super slow. #XPPOWER
---
#014

TITLE
Vertex shizzle


PUBLISHED ON
19/02/2021


DESCRIPTION
One more vertex texture destortion test. It kinda works fine, but it needs more tweaking.
---
#013

TITLE
Push it hard


PUBLISHED ON
18/02/2021


DESCRIPTION
One of our explorations to visualize the idea of connecting, joining and merging together.
---
#012
TITLE
Shapes
PUBLISHED ON
17/02/2021
DESCRIPTION

Vitaly was playing with some shapes and was happy with the result until I told him, it looks exaclty like his old project
Vanham
.
---
#011

TITLE
Wood


PUBLISHED ON
16/02/2021


DESCRIPTION
We got some 3d scans and wanted to see how much we can push it with shading and manipilation. This could work out quite nicely.
---
#010

TITLE
Soft bodies


PUBLISHED ON
15/02/2021


DESCRIPTION
Softbodies and us are not friends. Let's see if this will explode once we start to finetune this shot.
---
#009

TITLE
ON / OFF


PUBLISHED ON
14/02/2021


DESCRIPTION
We love to play with action and reaction. This is a little proof of concept to see if the idea works. Well... it kinda does - not.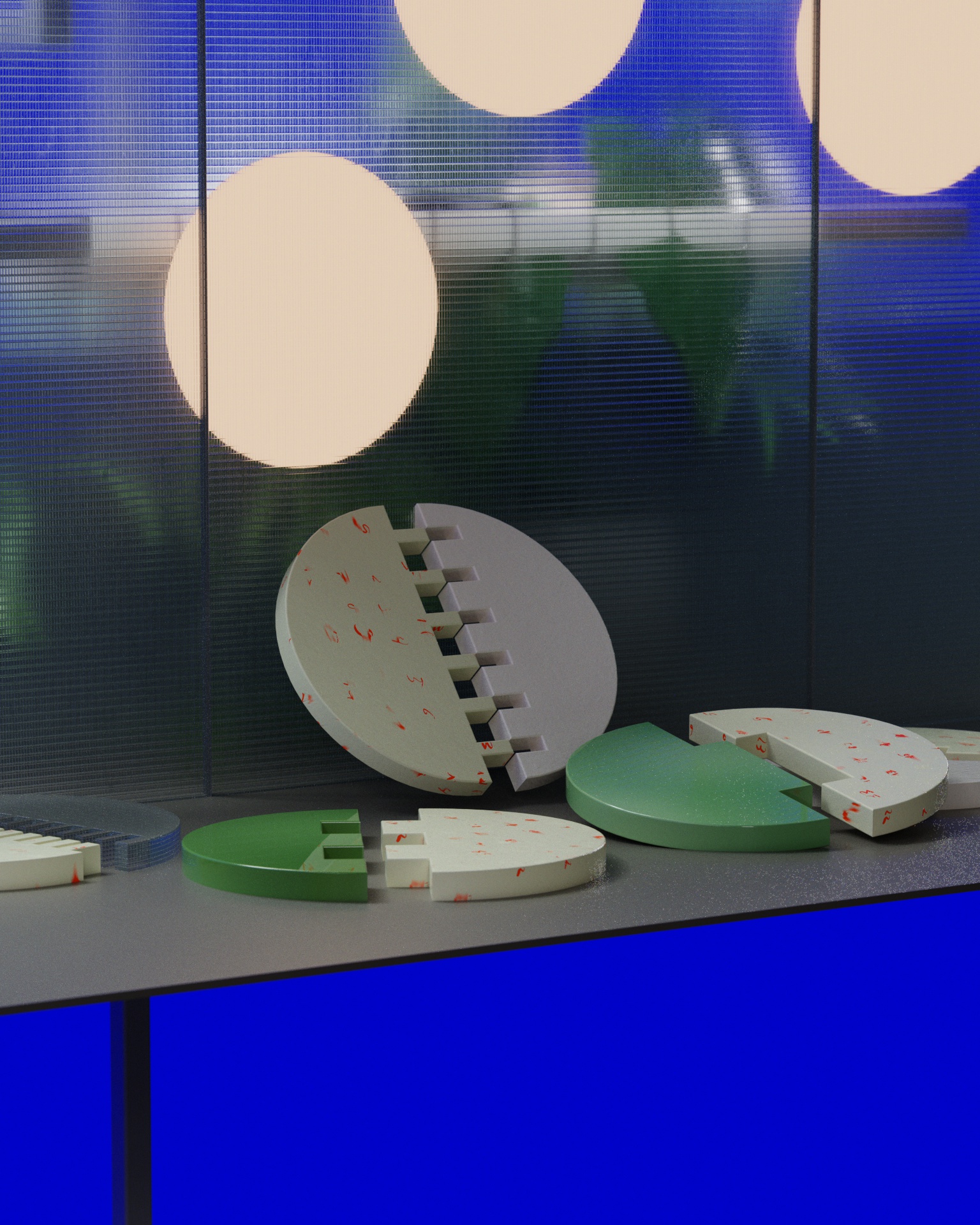 ---
#008

TITLE
RND


PUBLISHED ON
13/02/2021


DESCRIPTION
It's not there yet, but we're enjoing to play with texture that reacts with moving objects.
---
#007

TITLE
light and shadow


PUBLISHED ON
12/02/2021


DESCRIPTION
Vincent was playing with strong contrast, lights and shadows. This will be an other direction we're going to explore in our JOINTS collaboration project.
---
#006

TITLE
Substance


PUBLISHED ON
11/02/2021


DESCRIPTION
More exploration how to add details to materials and give them a graphical impression.
---
#005

TITLE
Composition


PUBLISHED ON
10/02/2021


DESCRIPTION
Our idea was to find new compositions of product visualization. Something that feels light, in the same time though counstructed and composed.
---
#005
TITLE
RND
PUBLISHED ON
09/02/2021
DESCRIPTION

After
Ozan
finished our first logo designs, we started to create our first 3d sticker. Definitely the best way to brand your images. Also found an old reaction defusion setup in c4d.
---
#004

TITLE
hot key


PUBLISHED ON
08/02/2021


DESCRIPTION
We enjoy to hang out and chat as much as working together. And learn things differently, like hot keys.


Today we managed nothing,

but learned how to show history:

WIN + V.
---
#003

TITLE
Substance Day

PUBLISHED ON
07/02/2020

DESCRIPTION
Creating objects with a personal hint/x factor. Substance was our first choice to push the boundries.


---
#002

TITLE
c4d setup


PUBLISHED ON
06/02/2020

DESCRIPTION
Our first branding exploration. We wanted to create a procedural seal setup with c4d.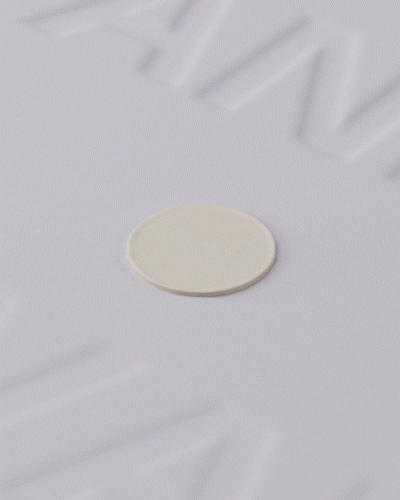 ---
#001

TITLE
Ahoy and welcome.


PUBLISHED ON
05/02/2020




Take your time to read, to watch and to see the progress we make day by day creating visual explorations.
---